-Separation Agreements-Uncontested/Contested Divorce-Equitable Distribution-Child Custody -Child Visitation

-Wills-Health Care Proxy-Power Of Attorney-Will Probates-Estate Litigation

Are you contemplating Supreme or Family Court litigation in Suffolk County involving divorce, custody and visitation, child support or equitable distribution? Are you at odds with other family members regarding an estate?

If you are interested in effective and efficient representation from an experienced Suffolk County family law attorney with low minimum fee retainers, reasonable rates, and FREE CONSULTATIONS, call (631) 948-0362 today.

With years of experience at one of the East-End's top litigation boutique firms, Paul K. Siepmann is uniquely situated to provide excellent representation in the Suffolk County Family Court at a fraction of the typical big firm cost.

Most attorneys charge several hundred dollars an hour "door to door" (from the time they leave their office to the time they get back!) If you've ever been involved in Suffolk County Family Court litigation you already know that this type of billing can result in astronomical charges for a single court appearance. Ask about our Per Diem program to avoid the uncertainty and high cost other lawyers will charge you based upon hourly rates.

Matrimonial (Divorce) actions in the Suffolk County Supreme Court can easily be more expensive than Family Court matters. You don't need to spend the $300-$400 per hour most attorneys will charge you to have a high quality litigator on your side. Multiple billing options are available based upon varying circumstances. Our Fixed Flat Rate Fee Plans are often the same or less than other attorneys charge for an hourly billable rate retainer!

If you only remember one thing, remember this: You CAN afford exceptional representation with The Law Office of Paul K. Siepmann. Call (631) 948-0362 today for your FREE consultation. Available by phone 24/7, with weekend and evening appointments.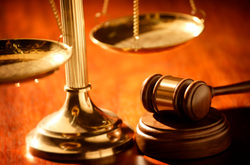 The Law Office Of Paul K. Siepmann is a Long Island, New York
law firm that handles Divorce and Family Law cases.

---